Sagepay solution integrates with Samtouch to deliver fast, secure & reliable EFT credit card payments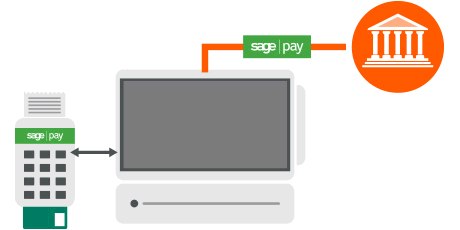 This solution is similar to the fully integrated system but uses a configured IP enabled payment terminal instead.  The purchase amount will appear on the card terminal but the transaction and card details will be handled by the payment terminal only.  Some benefits include:
Reduce the amount of IT efforts required for the set up
Simplify your PCI DSS compliance requirements as no sensitive data ever reaches the POS
Get More From Sagepay
We support all major card types and technologies including Chip & PIN, contactless cards and UnionPay to serve the growing number of Chinese tourists.
Remote system management
Engineer site visits are no longer needed as everything can be configured, monitored and downloaded from our central service centre. This delivers cost savings for you, greater staff efficiency and faster incident response times.
Secure and certified
Our integrated systems have been certified with all the latest banks, card schemes and industry standards. We're PCI DSS Level 1 compliant, our PIN pads are PCI PTS 3.0 certified and we use advanced encryption to ensure cardholder data is always protected.