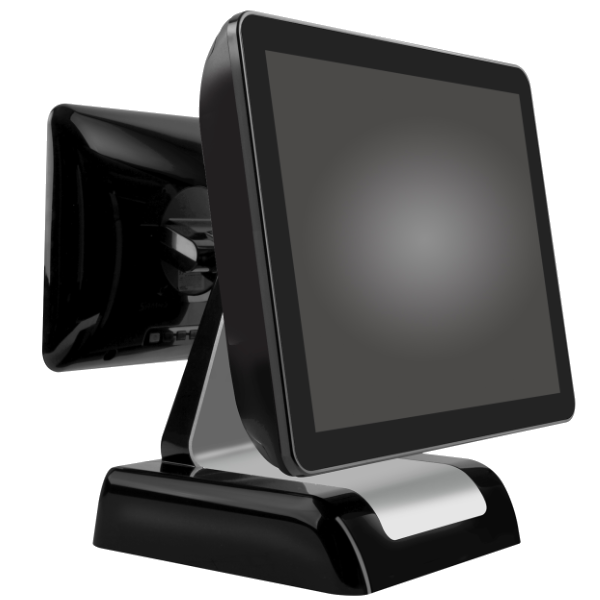 Why choose Samtouch?
Unlike the majority of on-line Point of Sale system provider's, Samtouch has been developed from our vast knowledge in the EPOS technology industry. That's why our systems offer a higher level of flexibility to adapt to the majority of business processes, but at the same time provide best practice operations.
We partner with a number of card payment provider's, however our preferred solution provider is Paymentsense who in our opinion offer the best solutions and are geared to work with small – medium sized businesses.
Pay at Counter
If you take payments at the counter, Samtouch makes sure your card machine and EPOS are side by side in more ways than one.
The biggest thing since contactless

Speedy transactions. Turn tables faster, shorten queues and watch profits soar.

No more mistakes. Put an end to manual errors, bad maths and double keying.

Easier reporting. Everything just adds up at the press of a button.

Happier customers. We all love a smoother payment experience.
Pay at TAble
Restaurants rejoice: Connect makes it easier than ever to take payments at the end of the meal. Satisfying.
Turn tables four times faster. Because efficient payments means fatter profits.

You know that feeling when the till balances? Get it every day with Connect.

Happier customers. Because waiting for the bill can spoil your digestion.

Take miskeys and errors off the table. Bad maths and fat fingers? Not your problem.

Here's a tip: staff can take gratuities right from the card machine

It all works
There's nothing to do or think about. Your card machine comes ready to integrate and installations and updates happen automatically behind the scenes.

It fits the bill
Two tills and one card machine? One till and three card machines? Connect is shaped around your needs, whether you take money in one place, two places or all over the shop.

Single point of contact
Connect is our own technology, so any questions you have can be answered by the Paymentsense call centre.

No added costs
Lots of companies charge for the business-boosting power of integrated payments. PaymentSense don't and we won't – not even a penny.