---

If you're a restaurant, bar or pub and want the flexibility to serve your customers wherever they're located, our portable card terminals are the perfect choice for you.  Samtouch integrates seemlessly with Payment Sense portable card machine allowing the operator to see the balance of a table from the credit card terminal.  This ensures that the customer's bill is up to date before payment is taken.
 Alternatively, if your customer is in a hurry you can print a detailed bill straight from the credit card terminal and take payment immediately.
Ensures customer bill is up to date.
Print detailed bill direct from credit card terminal for immediate payment.
Works anywhere on your premises.
Reliable up to 100m from base.
Lightweight and easy to carry.
Contactless and Apple Pay.
Merchant account provided.
3-day set up and delivery.
No cost for integration between Samtouch and Card Terminal.
24/7 UK-based support
EASY TO INSTALL – EVEN EASIER TO USE
Plug in the card machine, follow the simple onscreen prompts and you'll be ready to process payments right away.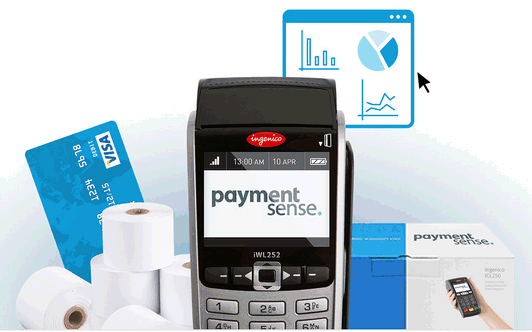 TAKE PAYMENTS AT THE TABLE
Speed up your table service by bringing the compact card terminal direct to your customers.
SERVE ALL DAY ON A SINGLE CHARGE
Long life batteries ensure your terminal will last for a full day's trading without the need to recharge.
OFFER MORE WAYS TO PAY
Our card machine accept Visa, MasterCard and American Express, allowing customers to pay in any way that want.
CONTACTLESS & APPLEPAY
Let customers pay for goods up to £30 quickly and securely with a tap of their card or a touch of their phone or watch.
QUICK-LOADING RECEIPT PRINTER
Replacing till roll couldn't be easier. Pop open the top of terminal, drop in the paper, and you're ready to go.
---
CREDIT CARD TERMINAL INFO:-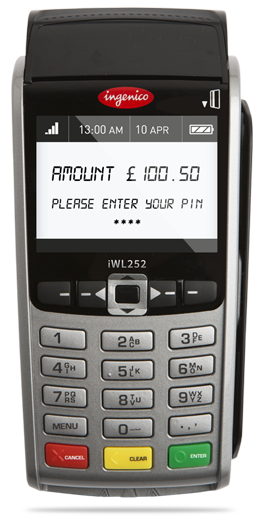 A portable card machine gives you the flexibility to take credit and debit card payments anywhere in your business. Our Ingenico card terminal is one of the most powerful portable card machines currently available and is perfect for use in restaurants, bars and cafes.
Bluetooth connection
This wireless terminal can be picked up and carried to a customer's table.
Lightweight design
A compact design means this machine fits neatly into the palm of your hand.
LCD screen
A bright display and backlit keypad make this easy to use in low light.
Accepts all cards
This terminal can process all major credit and debit cards.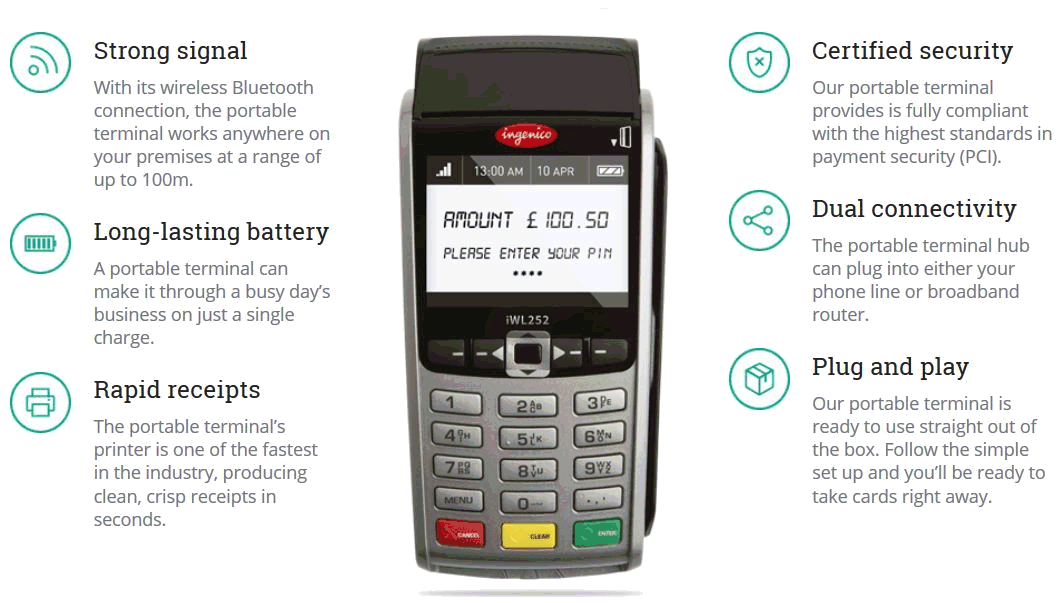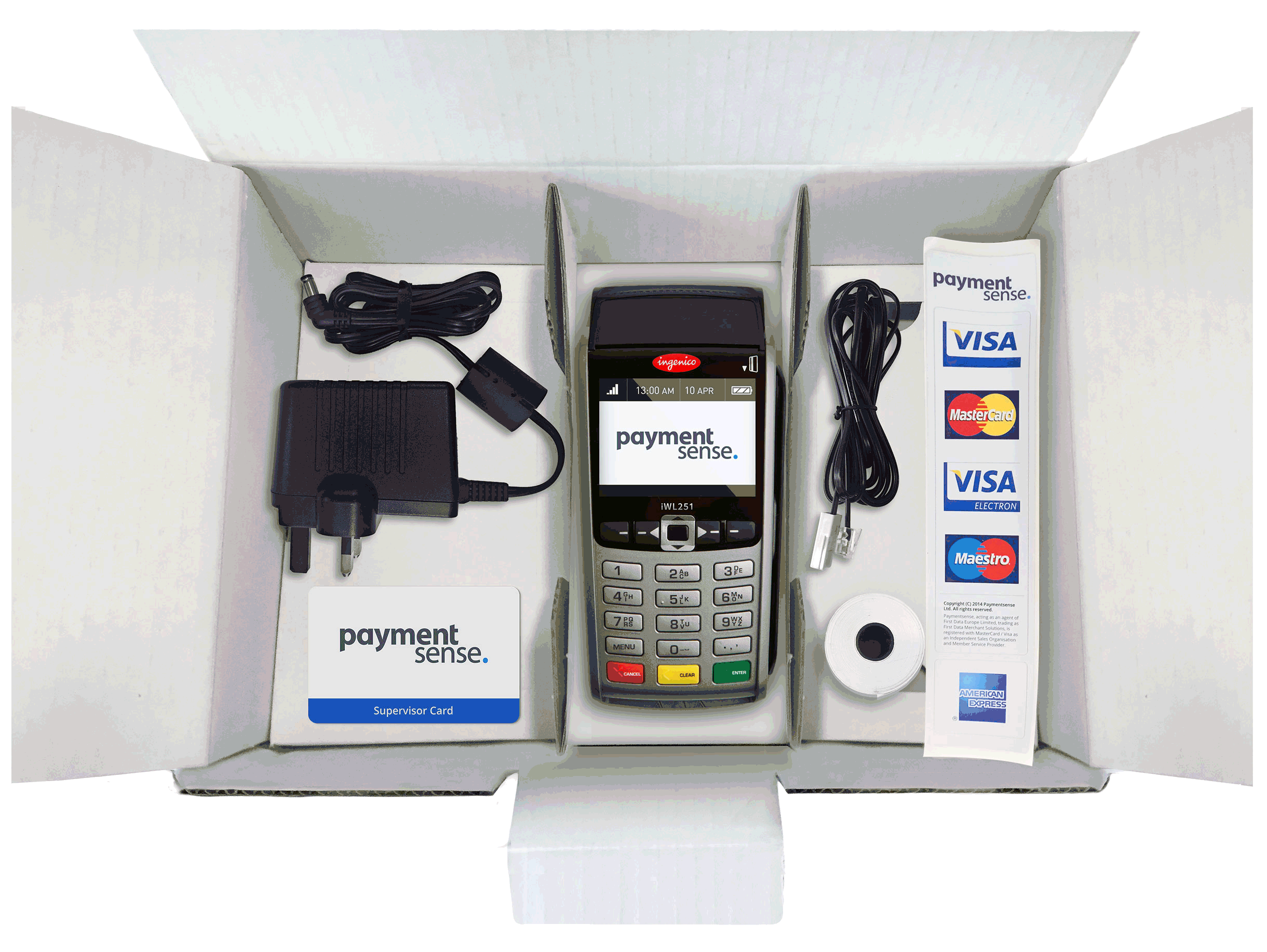 For an informal chat about what Payment Sense can offer. Contact
Adrian Truman.
Payment Sense. Tel: 0808 284 9816. Mobile 07912 556467.  Alternatively, contact YCR Distribution Limited
eMail,
Telephone 01924 438238