ResDiary offers you a complete booking system for your restaurant. With ResDiary seamless customer booking process, market leading table management tools and an in house team of marketing exports to help you maximize your covers and achieve optimal revenue.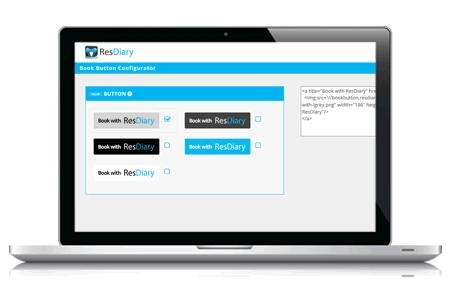 We make booking simple

Enjoy commission free bookings from a partner that seats 6 million diners monthly worldwide.
Bookings 24/7 – online and ResPhone
Your diary is never closed even during out of hours and peak service times. ResPhone provides an automated service which will turn those calls into confirmed bookings in your Diary.
Let us introduce you
Set up a free listing on our portal, ResDiary.com, to access 400k page views each month.
Increase your online exposure
Generating more genuine validated customer reviews per booking than any other portal, we will increase the volume of valuable information about your venue on the web.
Get mobile
Is your website not mobile optimised? No worries. Get your very own, personalised, mobile optimised, webpage – FREE OF CHARGE – from ResDiary. Built for all devices delivering almost half of all bookings through mobile phones and tablets.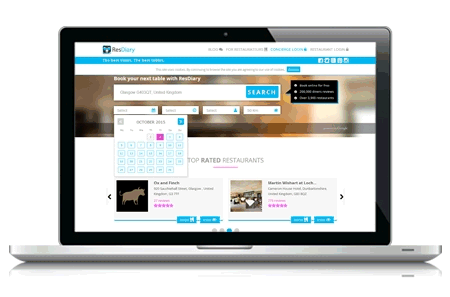 Don't forget social
Offer booking opportunities where consumers spend most time online: Facebook & Twitter.
Know your customers
Build a detailed profile of your diners – identify & reward your loyal customers.
Keep in touch
Use our email or SMS tools to entice your customers back time & time again.
Need an extra boost?
We can help promote your brand through:
Content and Promoted posts on Facebook, Twitter,Instagram and YouTube accounts with our highly engaged audiences.
Features on our popular blog which receives 23k visitors with 5 minutes average time spent on each article.
Paid Search Advertising – we can offer you Google Pay Per Click advertising to help your restaurant to feature on the Google search engine results.
Search Engine Optimisation – our highly trafficked site is continually optimised to attract diners through online searches engines
Talk to our expert team
Our in-house team of marketing experts can help drive incremental bookings for you.
Social Media
The key benefit of social media marketing is that it allows you to create a community around your business and engage them at a local, informal level- instead of just shouting to a mass market. ResDiary is doing this with diners in their local area on a daily basis. We can create blog, video and photographic content that reflects your brand; content which can then be used improve awareness of your business to our social community in your local area and engage them to make a booking. Social media platforms like Facebook, Twitter and Instagram also provide fantastic advertising opportunities to target key demographics in your local area-giving them an online experience of your business and giving you a far more attractive return on your investment.
Blog
Taking the lead from you, we can create engaging blog content which is aimed at improving awareness of your brand. This can be done in a number of ways; from interviews, to venue and staff profiling to inclusion in one of our very popular 'Top 5' blogs. This content is designed to encourage engagement, and be shared by potential customers waiting to book at your restaurant. ( Include examples Cail Bruich/ Le Coq Interviews/ Top 5 blog).
Search Engine Optimisation
Search Engines, like Google and Bing, are releasing updates every week, altering the rankings of websites and trying to provide the most relevant search results for a user. A lot of advertisers promise a rank of 1st of search pages which is unrealistic since user searches are personalised by a variety of factors including your past searches and location. Therefore, each individual user gets the most relevant results to them. What we can promise is to apply the best practices that have been proven to help businesses being found by the most relevant customers and thus increase the visits and bookings.
Paid Search Advertising
Pay per click (PPC) advertising (Google AdWords, Bing Ads) has been growing phenomenally and taking the place of offline advertising (e.g. billboards, magazines, and etc.). It can start generating visits and bookings straight away while natural search (SEO) can take weeks or months to take effect. The results you can get depend on your budget and location. Often, using PPC with the support of SEO can have transformative effect on a business.
For more information on ResDiary.