Looking for a new EPOS system with integrated credit card payments?
Then PaymentSense in conjunction with Samtouch EPOS software have a solution for you.
Fed up of the big banks? Want more for your money? Look no further. We're throwing out the rule book, doing things differently and putting you first. Forget hold music and long wait times.
Say goodbye robots and hello to humans. High rates? Not us, our rates are low (promise). We provide merchant services that you can always count on.
Our range of card machines help you take money on the move, around your premises or at the till. Need to take payments online? We'll sort that too with payment gateways, such as online payments, pay by phone and pay by link systems to suit your business.
For further information on the benefits of integrated payment with Samtouch software please contact Adrian Truman (PaymentSense Partnership Manager) on 07912 556467 or email adrian.truman@paymentsense.com and a local authorised reseller will contact you to discuss your needs.
PaymentSense – By Numbers
Worth of Sales Processed Per Year
PaymentSense – Ways For You To Get Paid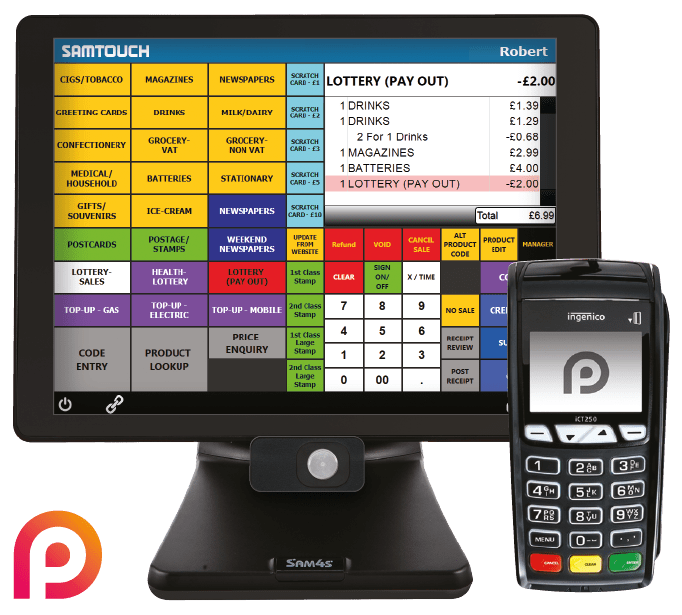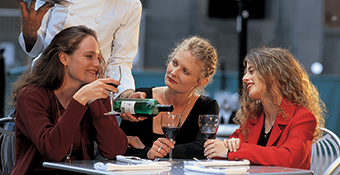 Card Machines
At the till, on the floor or on the road, a card machine should fit the way you work. So whether you're a chef, courier or coffee roaster, getting paid becomes easy. All our card machines come with the latest technology, like contactless, Apple Pay and Android Pay.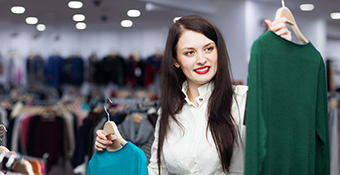 Payment Gateway
So what is an online payment gateway? It's basically an online version of a card machine – letting you take payments on the phone, by email or via your website. Our payment gateways mean getting paid is speedy, safe and oh-so simple.
Before buying online why not give us a call to arrange a no obligation demo on 01924 438238 or contact sales@samtouch.co.uk
Ready For Anything

UK-based team are available 24/7. They're a friendly bunch whose mission is to make things easy for you.
Integrated Payments

Lets your card machine and till talk to each other for simpler sales – and we're the only ones offering it at no additional cost.
Strength In Numbers

What do you get when you combine the power of 70,000 small businesses? We use our size to negotiate with banks.
Quick As A Whip

From easy online sign up to 3 day set up, even our Chip and PIN machines are quick – just plug them in and you're off.

Retail & Hospitality Brochures 2021
Grow Your Business With Samtouch POS Solutions
Both our Retail & Hospitality brochures are now available to preview, print and share for the first time. The most comprehensive and thorough overview of Samtouch Software to date.
Editions Including:-
Retail Brochure 2020 V1: Click Here
Just some of Samtouch's trusted business partners