Samtouch POS seamlessly integrates with Mobo2Go to provide a complete online ordering system for take-away businesses.
The Mobo2go online ordering platform is easily integrated into your existing website and apps, or Mobo2Go can build them for you.
Online takeaway meal ordering is rapidly becoming a standard requirement for takeaways, restaurants and caterers, with millions of customers ordering breakfasts, lunches and dinners online every month.
Takeaway, delivery or eat in, Mobo2Go online ordering provides a simple, convenient way to order meals from your PC, smartphone or tablet and avoids your customers having to stand in a queue.
Getting your business online opens up many more sales and marketing opportunities for your business.
With your menu online, existing customers will have a great new convenient way to order and new customers will soon find you through popular search engines like Yahoo, Google or Bing.
Putting your menu online reduces the cost of printing and distribution menu cards, flyers etc. With 0% commission on your orders, what could be a better way to grow your business.
Complete Online Ordering Packages
Affordable packages, no order commission, just a flat monthly service fee.
Add-on order boosting marketing services.
Avoid expensive, commission heavy 3rd party ordering portals.
Build your own customer database for marketing.
Scalable platform from a single site to hundreds.
Orders direct to printer or EPOS integration.
Simple secure ways to pay – Cash, Card, Paypal or Account.
Mobo2Go – Online Ordering Apps & Websites for Restaurants
Entice your customers with a stunning new website and app.
Engage with your customers, drive up sales and enhance your brand.
Takeaway, delivery or eat-in we've got it all in hand.
Mobo2Go – Online Take-Away Software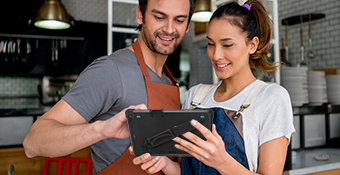 Restaurants & Take-Away's
Mobo2Go is ideally suited to independent or multi-store restaurants that offer a take-away or delivery service.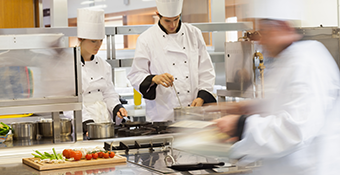 Contract Catering
Provide your clients with an innovative catering solution that will help keep employees on site.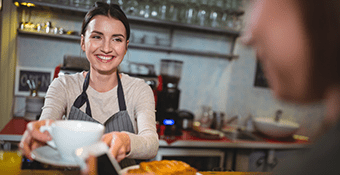 Café Bistro & Sandwich Shops
Consumers expect fast service, especially in the food-to-go sector. Mobo2Go is the ideal pre-ordering system.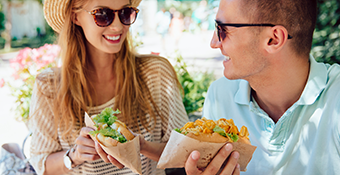 University Catering
Provide your students with an online food court – ideal for helping minimise queues at peak times.
Before buying online why not give us a call to arrange a no obligation demo on 01924 438238 or contact sales@samtouch.co.uk
App & Website Package – With Your Brand

We give you own branded ordering website and takeaway app, making your business stand out.
Website & App Integration

Linking with Mobo2Go is easy. All you need to do is add your 'Order Online' button and link it to your unique URL.
Multiple Stores

Mobo2Go is the perfect solution built to cope with the complexities of multiple menu's, different brands and store configurations.
Customer Database

With each and every order the system builds you a database, giving you the tools to send out offers and promotions.

Retail & Hospitality Brochures 2021
Grow Your Business With Samtouch POS Solutions
Both our Retail & Hospitality brochures are now available to preview, print and share for the first time. The most comprehensive and thorough overview of Samtouch Software to date.
Editions Including:-
Retail Brochure 2020 V1: Click Here
Just some of Samtouch's trusted business partners