In conjunction with JDP Worldwide, Samtouch have developed an interface module between its front-end EPoS solution and The Drink Exchange.
The Drink Exchange turns a bar into a stock market for a night with a selection of food and drinks prices changing every 5 minutes based upon what customers are buying – and 'live' trading prices displayed on TV's.
Generally run as a weekly event or as a happy hour tool, it's great interactive fun for customers whilst being a hugely effective sales driving tool (increasing sales on average by 40%).
Easy Set-Up
Setting up The Drink Exchange is an incredibly easy process. We remotely install and configure the program on to the EPOS PC. No additional hardware is required – just a compatible EPOS system and at least one TV.
Full Control
The bar is in control of everything…products featured, 'Market Crashes', minimum and maximum prices and even how quickly and by how much prices change.
Marketing
The Drink Exchange can be linked to a bar's Twitter feed…with 'Insider Tips' announced to all your followers minutes before 'Market Crashes' occur! Great fun for customers in the bar but also telling people in other bars they are in the wrong one!
The Drink Exchange – Facts & Figures
In 90 Different EPOS Systems
Before buying online why not give us a call to arrange a no obligation demo on 01924 438238 or contact sales@samtouch.co.uk
The Drink Exchange – How It Works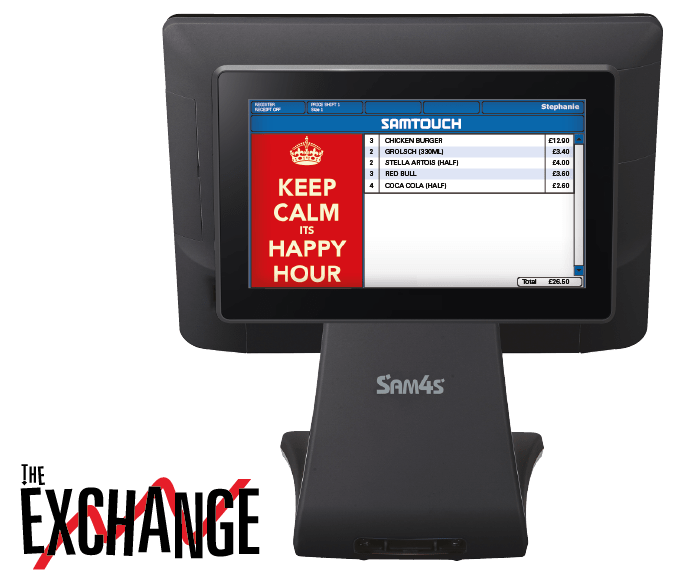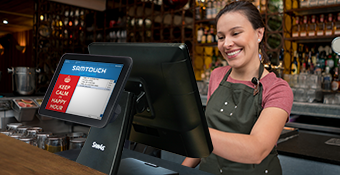 Installation & Training
The technical bit – The Exchange software runs locally on the vendor's existing PC and EPoS system, and is installed and configured in approximately 15 minutes by JPD Worldwide.
After installation, a convenient 30 minute telephone training session is given to instruct the user on the how the system works and answer any further questions. The only technical activity the user needs to do is link their PC to their TV system.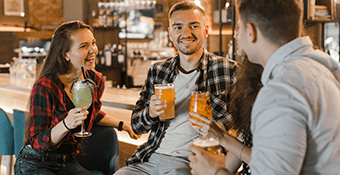 Running Promotions
When running live The Exchange utilises existing TV screens to display drinks' prices to customers. The customer makes their selection and orders at the bar as usual; when the bar tender rings the drink through the price automatically matches.
Once a specific item has sold, it will rise in price so the next customer pays a little more. If over time a product is not sold it will begin to drop in price – just like the global stock markets.
Before buying online why not give us a call to arrange a no obligation demo on 01924 438238 or contact sales@samtouch.co.uk
Drive Volume/Margin
The user can drive volume / margin as they wish by selecting the products and minimum and maximum prices for each.

Avoid Downtime
Schedule market crashes to coincide with quiet periods or traditional exodus times that in turn create buzz and drive sales.

Easy To Install

The Exchange is compatible with most EPoS systems and is currently up and running on sixty-four different systems.
Easy To Use

Prices are automatically linked with the venues EPoS system so the bar tender can take payment for drinks as usual.

Retail & Hospitality Brochures 2021
Grow Your Business With Samtouch POS Solutions
Both our Retail & Hospitality brochures are now available to preview, print and share for the first time. The most comprehensive and thorough overview of Samtouch Software to date.
Editions Including:-
Retail Brochure 2020 V1: Click Here
Just some of Samtouch's trusted business partners