Grow Your Business With Samtouch Pos Solutions.
Ease of use
Single or multi-site
Management reporting
Cloud based backoffice options
Features for best practice operation
SAM4S POS hardware
Hisense tablet hardware
Suitable for the Retail & Hospitality sectors – 1 to +100 stores
Samtouch our 'On Premise' Point of Sale software solution has been fully developed and painstaking tested alongside brand leading Point of Sale hardware to ensure 1OO% compatibility, leading to reassuring high levels of reliability required in the retail & hospitality industry.
Unlike other POS software solution provider's Samtouch does not need a continual link to a cloud server. It works independent of any external software and will operate seamlessly during service if connection to the internet is lost.
Our solution is simple to set up and a breeze to use and offers all the key extensions & App's required for all sectors of the retail & hospitality industry.
Perfect for a business just like yours.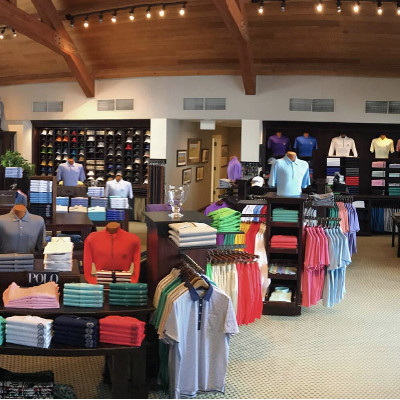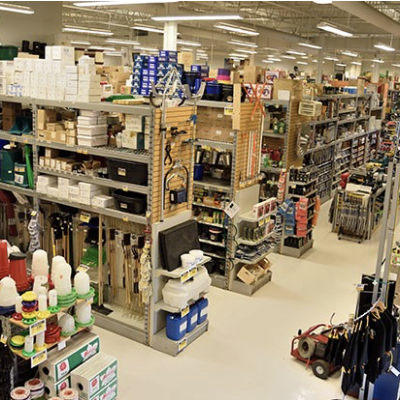 LOCAL SUPPORT
We are not like other online Point-Of-Sale solution provider's. Our systems are backed-up by independent specialists who have in-depth knowledge of your business sector and our solution's. Your POS Solution is the hinge pin to your business operation that's why localised demonstration, installation, training and on-going help and assistance is your key to success.
Your Easy, Powerful and Cost Effective POS System
SAM4S Point Of Sale systems offer the latest technologies in the Epos industry with fast processing power, Industry standard SSD drives, vibrant PCT touch screen. Using the latest operating system from Microsoft, Windows 10IOT continues to provide a higher level of security, power efficiency and optimisation than its predecessors.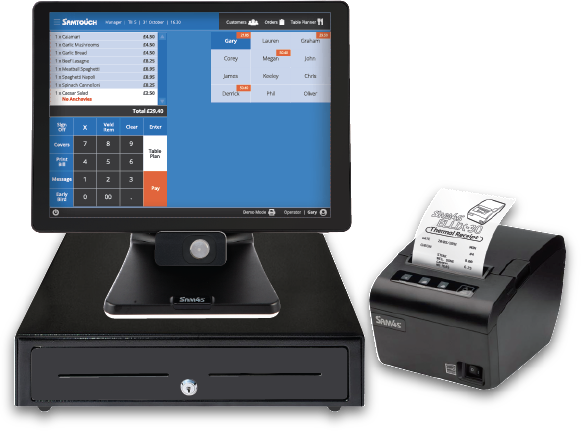 Style & Reliability
Designed specifically for point of sale, our hardware is not only stylish but provides essential high levels of reliability required in the demanding retail and hospitality sectors. We understand that finding the right software solution is not an easy task, but it is also essential that the hardware is capable of dealing with busy point of purchase operations.
Cloud Backoffice Solution
The continued growth in mobile technologies means that you can access your data anytime, any-place anywhere allowing you to run your business wherever an internet connection is available.
With Samtouch Office, business intelligence is at your finger tips with up to the minute sales performance indicators & stock inventory notifications right upfront on your dashboard.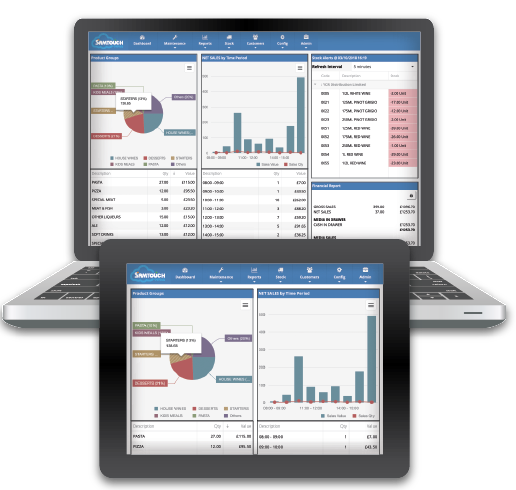 Local Friendly Support
From day one your system will be backed up by our local independent & professional reseller's who have an in-depth knowledge of the solutions that we supply.  In any event our in-house 2nd level support team eat and breath our systems and are available to assist reseller's either by telephone or remote support.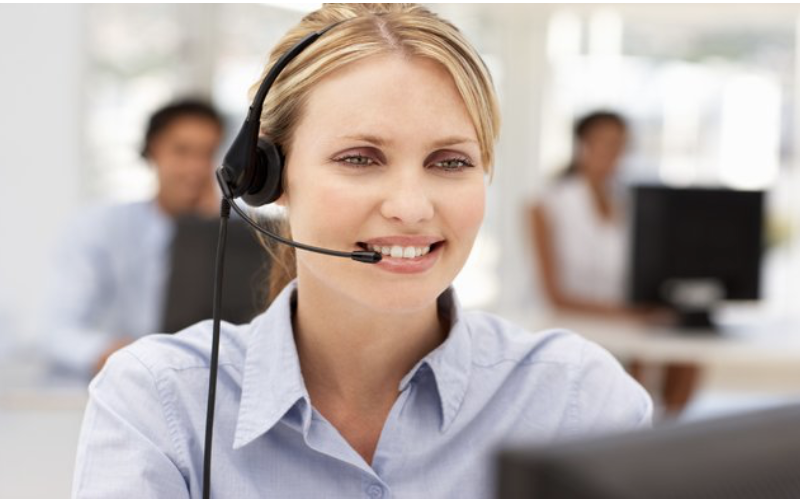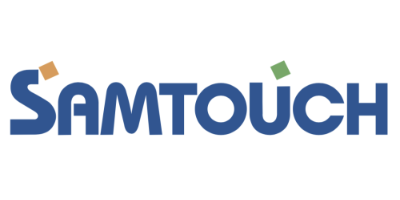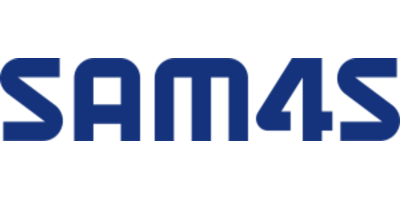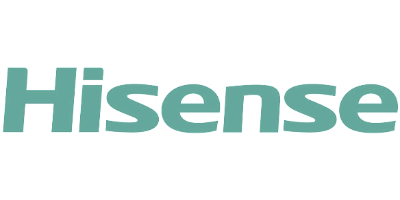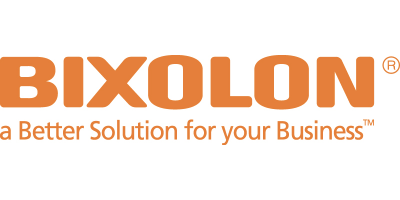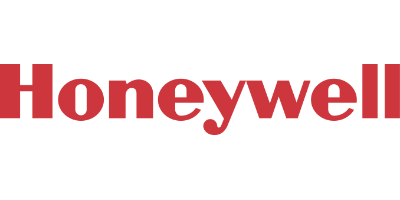 Our systems have been developed with over 30 years of experience in the Epos Technology Industry.
We not only develop the software solutions Samtouch & Samtouch Office, but are sole importers of a range of SAM4S point of sale solutions which are rigorously tested inline ensuring total system compatibility.
We work closely with Point of Service provider's nationwide who offer the best possible solution's, installation, training and on-going customer support.
Before buying on-line, why not give us a call to arrange a no obligation demonstration at your premises.
John Hall
Managing Director.
Contact Us
For further information or details of your local systems providers. Why not speak to one of our knowledgable sales team who can offer you a wealth of information.
Alternatively, send us a message and we'll get back to you.
our details.
YCR Distribution Ltd
Shaw Cross Business Park
Dewsbury. WF12 7RF
Open Hours
Monday-Friday
8:30am - 4:30pm