In conjunction with Yoyo Wallet, Samtouch have developed an interface module between its front-end EPOS solution and Yoyo.
With over 1.5 million users and more & more leading retailers joining the Yoyo platform, integrating with Yoyo is a no-brainer if you want to keep your POS system at the forefront of the latest tech.
Yoyo's platform is already the market-leader but keeps getting better and better with regular platform upgrades and new feature releases.
Integrate Mobile Payments
We know speed is important, which is why Yoyo integrates with EPOS systems like Samtouch. Accepting mobile payments in your workflow can be faster than other methods.
Accept Mobile Payments
With a payment card in their Yoyo account, customers are able to pay at retailers that accept Yoyo by displaying a secure and unique barcode.
EPOS Integration
Yoyo appears as a payment type and is triggered manually or by scanning a payment/reward barcode, automatically adding any loyalty or discounts.
Yoyo Wallet – Fast Payments, Instant Rewards, Personalised Offers
One quick scan enables payment, loyalty, rewards and delivery of a digital receipt.
Get more back for what you spend, every payment is instantly rewarded in-app.
Boost your loyalty with our gamified campaigns and earn even more freebies.
Before buying online why not give us a call to arrange a no obligation demo on 01924 438238 or contact sales@samtouch.co.uk
Yoyo Wallet – Continuous Innovation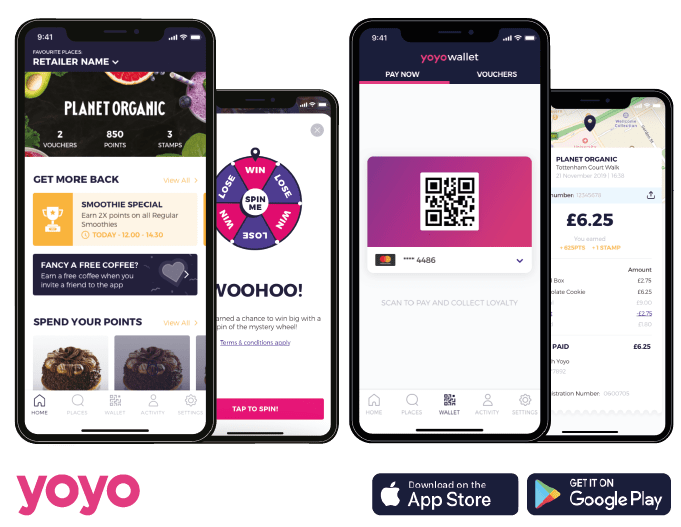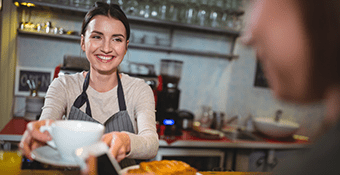 Real-Time Data
Yoyo pulls through data in real-time. That means your predictive CLV values, lifecycle stage models, customer segments, financial reporting, and so on, are dynamically updated in the moment.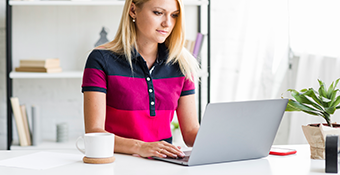 Easy Reporting
Access and easily share a range of reports from campaign performance and financial uplift, to wider product and financial analytics. All displayed in a beautiful, responsive user friendly format.
Paperless Loyalty Cards

Your customers don't need to carry around paper loyalty cards.
Targeted Offers

Your customers can receive targeted and relevant offers straight to their phone.
Automated Marketing

By using transactional data, you can target customer segments and behaviours.
Customer Segments

Using your data, you can segment your customers based on frequency of visits.

Retail & Hospitality Brochures 2021
Grow Your Business With Samtouch POS Solutions
Both our Retail & Hospitality brochures are now available to preview, print and share for the first time. The most comprehensive and thorough overview of Samtouch Software to date.
Editions Including:-
Retail Brochure 2020 V1: Click Here
Just some of Samtouch's trusted business partners