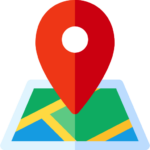 Here at Samtouch, we are hardware distributors & software developer's that is our main focus. We don't have a direct sales team, instead we focus on offering great products to our system providers who can offer the personal touch on a local basis.
This means that we can offer a local demonstration, bespoke system setup and installation with ongoing training and system support on a one to one basis.   This approach ensures that you will have a completely resilient POS solution bespoke to your business requirements with the assurance of local backup if required.
Please browse through our Partners below or enter your address to find a local provider.