Titan 260 2.24Ghz Quad Core
N3160 CPU / 2GB RAM / 64GB SSD
The Sam4s Titan 260's vibrant & precise 15″ projective capacitive multi-touch display is extremely durable in most environments including withstanding water contact, dust & grease. 
The Sam4s capacitive touch panels will activate with either a bare finger or a capacitive stylus preventing users from using pens, credit cards or sharp objects which potentially would reduce the life expectancy of resistive touch panels. In addition the screen has a more vivid & crisp colour enhancing the quality of the POS user interface.
Incorporating the latest 5th Generation Intel Celeron 2.24Ghz N3160 Quad Core Fanless Processor benchmark's the Sam4s Titan 260 as one of the fastest & quietest PC POS terminals in its class. Coupled with its on board 64GB SSD, ensures that the solid state drive remains dust free & ingress free, ideal for harsh retail & hospitality environments.
The Sam4s Titan 260 incorporates an easily removable built-in power supply which reduces cable management. A reliable & accessible system the Sam4s Titan PC POS terminal has many added benefits making it excellent value for money & a great investment as your POS equipment.
Follow Samtouch on Social Media.
Industrial Quality LED Display 15" True Waterproof Flat Front Panel.
15" TFT LED, LVDS 1024 x 768 (XGA LCD) PCT Projected Capacitive Touch Technology Supports Multi-Touch.
5th Generation Intel Celeron 2.24Ghz N3160 Quad Core Fanless.
DDRIII 1 Slot 2GB Memory (up to 8GB).
SATA-III 2.5" 64GB SSD.
1 x 10/10/1000 Mbps LAN.
Tool-less Design Provides Easy Installation & Maintenance.
Die-Cast Aluminium Base.
Internal Power Adaptor.
Small Footprint.
Vesa Wall or Pole Mountable.
Windows POSReady 7 / Windows 10 IoT.
Options Including:
Sam4s 2-Line VFD Customer Display.
Sam4s 9.7" / 15" LCD Rear Customer Displays.
Magnetic Dallas Reader.
Ultra Slim MSR Reader.
Magnetic Dallas & MSR Combo.
External RFID Reader.
Windows POSReady 7 (Std),  Windows 10 loT & Linux.
Dimensions: 365(W) x 350(H) x 240(D)mm.
Weight: 6Kg.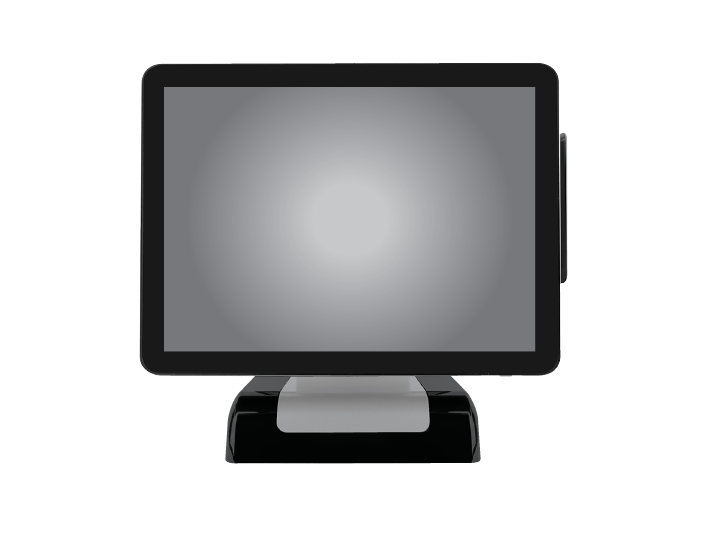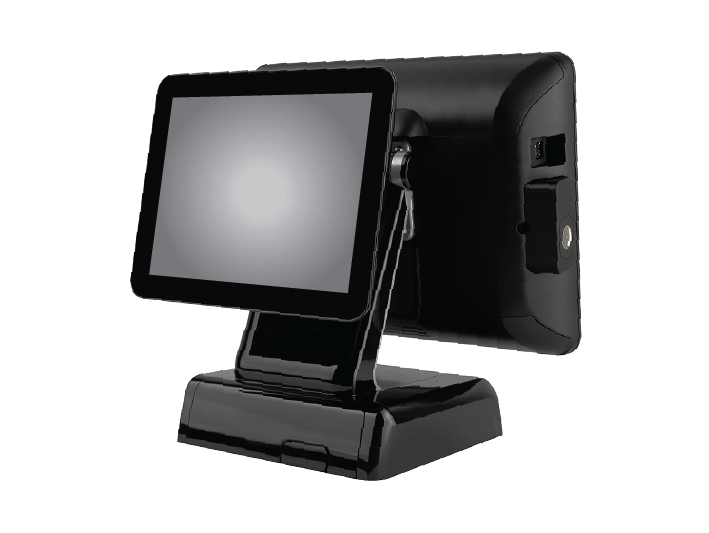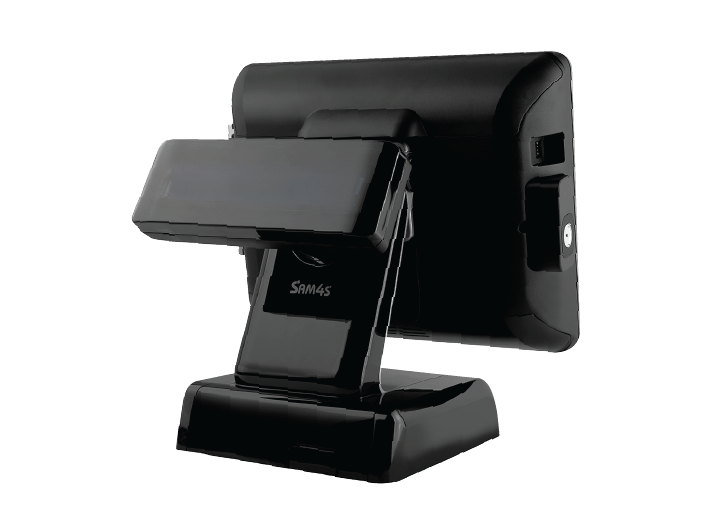 Intel Celeron N3160 Quad Core 2.24 Ghz

Intel Celeron J1900 Dual Core 2.43 Ghz

Intel Celeron 1037U Dual Core 1.80 Ghz

Intel Celeron N2807 Dual Core 2.16 Ghz
Benchmark Score Burst Speed
Before buying online why not give us a call to arrange a no obligation demo on 01924 438238 or contact sales@samtouch.co.uk

Retail & Hospitality Brochures 2021
Grow Your Business With Samtouch POS Solutions
Both our Retail & Hospitality brochures are now available to preview, print and share for the first time. The most comprehensive and thorough overview of Samtouch Software to date.
Editions Including:-
Retail Brochure 2020 V1: Click Here
Just some of Samtouch's trusted business partners